Well, at last it finally looks like the 2021 CPS Northern Rallysprint Series will finally get under way this weekend, Sunday 14th March, with the Pukekohe Car Clubs running of the Bothwell Loop Road Rallysprint.
With the postponement of the first two rounds, through matters out of the control for both the Hibiscus Coast motorsport, and the South Auckland car clubs its fingers crossed for the event to go ahead this weekend. Frustrating for the car clubs, and of course the competitors but this all adds to the excitement and anticipation for this opening round, hopefully crews will take care and not let the excitement cloud their judgement and take time to bed themselves in on this tricky piece of road, last year saw quite a few retirements through driver error, especially early on!
There's a tricky little downhill right hander leading into a very sharp left hander on the very first downhill section, it's caught a few out previously so beware! I'm sure it will be embedded in a few brains by now. Having said that this is a stunning piece of road.
It climbs from the start line for just under a k or so, before starting a pretty steep downhill section, through the forest section before opening out along the ridge tops for a very fast section before hitting the 90 right spectator point, followed by a very fast flowing downhill section to the finish, all in about 7.5 k's of fantastic, smooth gravel which will no doubt test everyone. Very little touring makes the whole event very compact.
At the time of writing 39 are to be on the starting line, with quite a few notable local names missing at this stage it remains to be seen if the Pukekohe Car Club receive a few late entries, its the norm these days. However with names like Emma Gilmour, Dave Strong, Kingsley Jones, Ben Thomasen and Hayden McKenzie the battle up front will be pretty competitive, at this stage the reigning champion Graham Featherstone has not entered, neither have other locals such as Jack Hawkeswood and Dylan Turner……time will tell !
Then we have a host of very quick regulars in 2wd machinery that are more than capable of causing an upset, and who will also provide spectacular action, drivers such as Charlie Evans, Grant Liston, Stumpy Holmes, Mark Bradley and the very popular Rodney Atchinson in what has to be one of the most iconic cars in New Zealand, the Chevy powered VW Beetle. As a rally spectator you will not get a more varied field of competitors and cars, put it together with stunning country side and what better way to spend a Sunday ?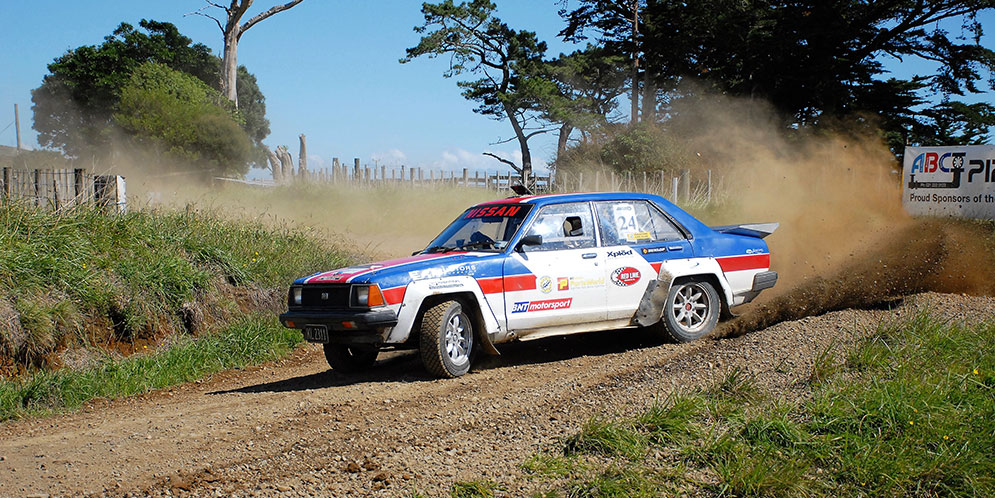 A new registration system is in place, simply turn up and you're automatically registered, co-drivers will need to register on the day for the Suspension Tech Co-Drivers series. All the details regarding this will be explained at drivers briefing.
Next, and most importantly we wish to welcome on board the new series sponsor and a big thankyou to Chirs Woundenberg, and his Company, CPS. The series will now be known as The CPS Northern Rallysprint Series. Many of you will know of Chris has he's been around in the rally scene for quite some time, he's currently running a Millington powered AE86, you never know he may well make an appearance and show you how it's done.
Another big thumbs up and thankyou to Chris Alexander, and his company Suspension Tech for his continued support with the Co-Drivers championship.