Well, what an end to the 2018 ABC Pipefitters Northern Rallysprint Series, Saturday evening (27th October) saw the South Auckland Car Club rooms packed out for the end of season prize giving. This season has had its fair share of ups & downs, but it was certainly great to finish on such a high and bodes well for the 2019 series. With every event throughout this season attracting large entry numbers it was great to see everyone show up, weather they were collecting trophies or not, it's the support that counts, and to have guys travel down from Northland, up from Hamilton and over from the Thames Valley areas as well as the Hibiscus Coast and the two local car clubs of Pukekohe and South Auckland was extremely rewarding.
Massive congratulations to the 2018 series winners, Graham Featherstone and co-driver Dave Devonport, this being a record of 5 consecutive championships for Feathers, one that's certainly going to take some beating. Matt Jensen and Kieran Anstis pushed them extremely hard and certainly made Feathers work hard for his victories.
Other notables performances through this season that deserve a mention was that of Michele Brunt and Waverly Jones in their 1600 Starlet, both girls well known for their co-driving abilities with their other halves, it was great to see them having a go at being an all females crew and mixing it up with the blokes, proving to be pretty competitive, Michele coming away with an equal 2nd in the series class B championship for drivers,and Waverly also collecting 2nd in class in the Suspension Tech co-drivers' championship. Michele also picked up "Listo's Star of the series", an award for outstanding performance, speed and commitment.
Don and Wendy Needham also deserve a mention for taking the champions title for the 2wd classics, after also having an up & down season….literally. A roll at round 5 looked like ending their 2018 campaign, but due to the lengthy time before round 6 it gave them enough time to complete the repair of their MK2 Escort, this after also being refused to run at an earlier round due to a damaged door lock which could not be repaired in time for the next run, costing them valuable points. The couple just pipping Craig and Suzi Tickle's BMW 2002 by 1 point at the final round. Now that was close.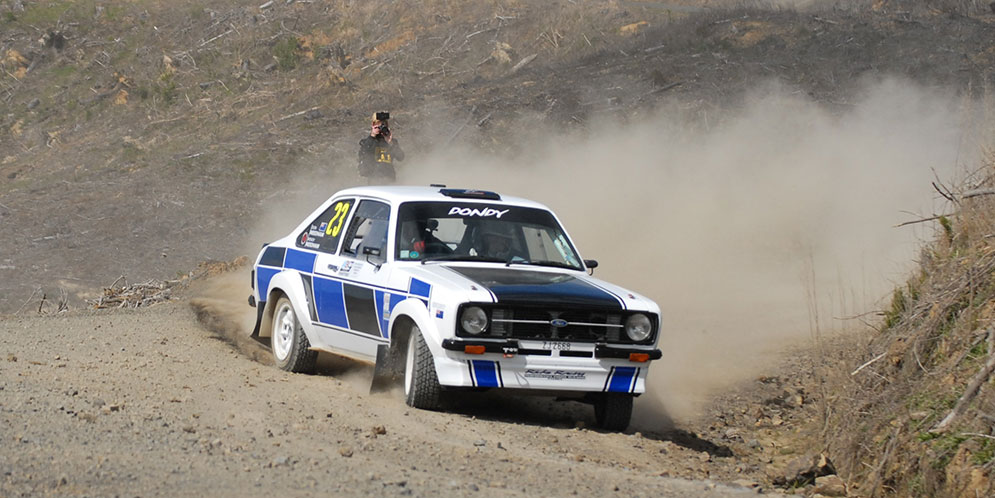 The 2wd guys also deserve a mention, many of them run in different classes but we do have a top 2wd trophy, this year it went to Steve and Rob Goodare, but once again what top class competition he was up against. Charlie Evans, RX7. Grant Liston, Honda Integra and Anthony Jones in his Millington powered MK2 Escort…..and of course Mark Bradly deserves a round of applause for his giant killing efforts in his Datsun 1200. Mark also keeping his hands on the 1300 class champion trophy.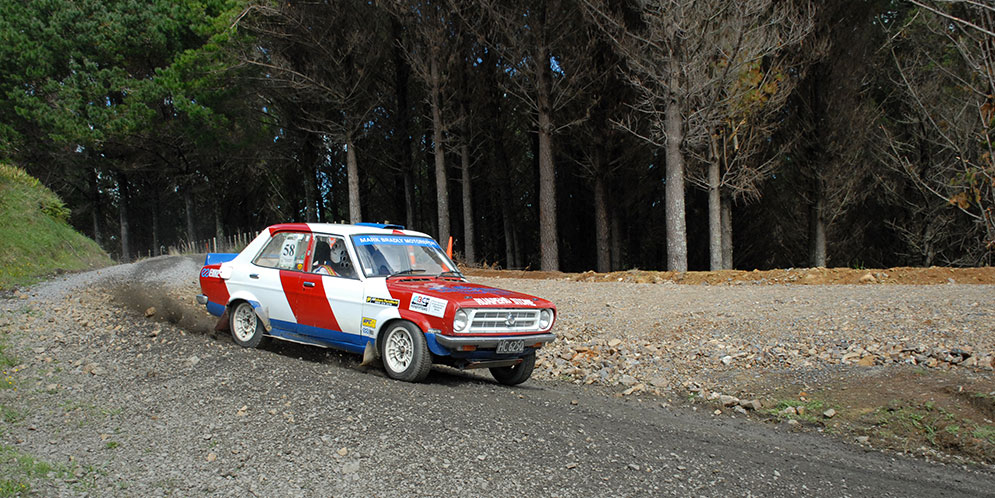 So, with 2018 over and dusted you would think it's time for a rest…..Wrong! With round 1 of the 2019 series already being organised for January 20th it's still going to be all go for competitors to get their cars ready, round 2 will be in February, more details to follow as we will be having another convenors meeting in a couple of weeks.
A few new changes will be being made prior to the start of the 2019 series, I'll be notifying everyone as soon as there done and up on the website so you all know what's going prior to the series starting up again.
We (Tracy & myself) did make noises of taking a back seat for 2019 to concentrate on a few other "Priority" jobs we have to do….like getting our rally car out and joining you guys, it's still on the cards and still high on our list, along with finishing off our house projects and sorting out our wedding. However, things have changed a little over the last week or so, and instead of trying to slow down a little we have now decided to stay on board but have also made the decision to get more involved with a couple of other local series that need a helping hand. We are hopefully  getting involved with the Top Half Rally series, and the local Hillclimb series….WHY, you may ask.
Well the Hillclimb series, the Rallysprint series and the Top Half rally series, were years ago all run by the same clubs, these events were all known as " Interclub" events and were all traditionally held in the Top half of the North Island. The Hillclimb's and Rallysprint's still are but due to the obvious reasons the rally series has somewhat moved due to the loss of several rallies, and now it really covers any were in the North island were we can get a rally.
So, to my point. We are climbing onboard and trying to inject some enthusiasm to try and bring the top half rally series and Hillclimb series upto the same level as the rallysprint series. We have spoken to the people involved as they are both wanting to have a break and both are happy to take up our offer of help. We have also spoken to prospective sponsors/helpers and things are looking very encouraging. Its early days and we have lots of ideas so watch this space.
Now, getting back to the rallysprint series and one last thing before we sign off. We have eluded to this topic before, and that is the "Rallysprint Challenge". This has come about because of Jason Byrnes magazine "A little bit sideways " The coverage he has given the series has been brilliant and has attracted the attention of fellow competitors of the Engine Room automotive series. They are keen to have a "one off " end of season Rallysprint against each other. So, we thought about it and now the wheels are in motion to do so, a neutral venue has been suggested and the locals in that area are extremely keen to help us out……a couple of calls have been made, meetings arranged so in the next few weeks we will try and get something sorted, maybe even a two day event….Rallysprint & Hillclimb, both on gravel and possibly on the Labour day long weekend in 2019.
Now, perhaps the biggest accolades must go to our sponsors ABC PIPEFITTERS, for supporting the series for the last 5 seasons, long may it continue. It's great that with their support this series has gone from strength to strength and we cannot thank them enough. Also to CHRIS ALEXANDER of SUSPENSION TECH, for also coming on board to launch the Co-Drivers championship, and to go along with this NEIL ALLPORT MOTORSPORT has brought a new dimension to the series with supplying pace notes, which helps our up and coming young crews to learn their trade in a safe environment instead of having to jump straight into a rally and try to learn notes in an environment that is a little daunting to them so early in there motorsport apprenticeship
So to all the above…..THANKYOU SO MUCH.