Hello everyone, and welcome to this latest update.
It's been a little quite within the series over the past couple of months due to the large gap in the calendar, but it was back to business a couple of weekends ago with the final round of the 2018 series. Once again it was another superb event, with a new look Maramarua Forest and for some, a very pleasant change. Firstly before we carry on a big thank you to the South Auckland Car Club, of course all marshals and helpers deserve a big thankyou but also a special mention to Waverly Jones, who was secretary for the event as well as co driving for Michelle Brunt. A busy day for Waverly.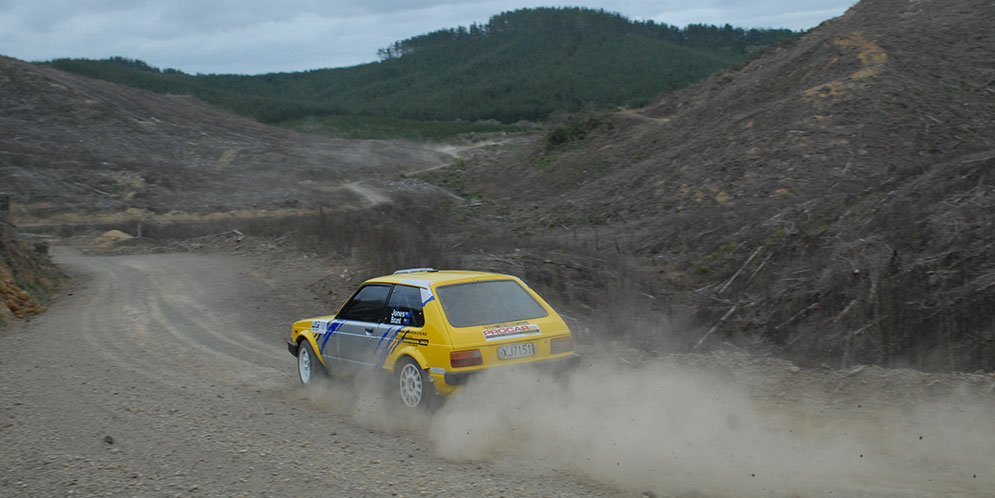 Another mention here must go to Dale Perry for all his often un-noticed work within the forestry, people are quick to complain but I have not seen too much praise after Sundays event and in my view and what I saw of it, it was brilliant.
So, this brings us to our next event…..prize giving, hopefully you can all make it but at the time of writing we are still working on a date and checking the competition calendar to make sure we do not have any clashes. It is hoped to have it pretty soon after the Bathurst weekend, I'll post it ASAP.( looking at Saturday 10th November, at this stage ) Hopefully everyone can make it, even if you're not on the winners list I hope you can still make the effort, your part of the series and I'm sure you would enjoy the evening, it's a great opportunity to catch up with everyone, have a few laughs and of course a few beers, dinner will be provided.
Moving onto the 2019 and Tracy and myself will be stepping away from the organising and running side of things, were actually hoping to jump the fence and join you guys on the competition side as our Starlet is almost ready. We have thoroughly enjoyed doing what we do, we feel we've made heaps of friends but find catching up with everyone very difficult at events, so hopefully we can do that next season.
I'd also like to say another huge thank you to Jason Byrne of "A little bit sideways". His coverage of our events has helped lift the series, it's opened the door of our series to the rest of the rallying community and I'm sure bigger and better things are to come for our sport due to Jason's efforts.
I'll just go back to last round for a moment and without giving too much away (As there will be a full report & photos in the next edition of "A little bit sideways") I'd like to congratulate all our winners, whether it be overall positions or classes. To all other competitors' thanks so much for supporting the series, it really has been fantastic to see the numbers of entries at all the rounds, it has been the best season for quite some time regarding entry numbers and series registrations.
One thing that has been evident over the 2018 series has been our "laid back" interpretation of our rules, over the years they have normally been fine, occasionally being "tweaked a little", but with this season proving to be very competitive and numbers high it has highlighted several grey area's which will be top of the priority list at the upcoming conveyors meeting.
At this stage I do have a little info regarding the 2019 Series, and it's looking like round one will be on the 20th January, and it's a beauty…..Ruarangi Road, hosted by the Northland Car Club. What a cracker to start the season, and believe it or not we also have our first registered driver as well. Motorsport Bay of Plenty member Mike Torr.
We are on the lookout for someone to take over the running of the series, and possibly sponsorship as well. We have had someone show some interest but as the series is run by several clubs a decision has to be made at the conveners meeting, so if interested please get in touch.
But, before committing number one priority is enthusiasm for the series, it's all pretty simple and with only 6 rounds, plus prize giving I guess you could say it's only going to take up 7 weekends of your year. So, for those interested here's what the job description covers.
The website and facebook pages need to be updated on a regular basis, these are the only two avenues of getting info out to the competitors (Possibly some assistance with these tasks)
Registrations are open for the first three rounds, so you need to be able to collect these, registration forms need to be at these first three rounds, as well as internet banking details need to be online. (website)
Results and points tables need to be on the website ASAP after each event, you will also need to allocate points, update points tables.( possibly some assistance with this task)
Possibly write reports for "A little bit sideways", and photos!
Take care of any sponsor's needs.
Sort out all trophies and organise end of season prize giving.
Well, there we have it……a conveners meeting coming up, then prize giving and back into it with Ruarangi Road on January 20th 2019.
The prize giving date is not 100% confirmed, pencil it in 10th November, but I will notify ASAP.
Once again, thanks everyone for the support, Cheers for now.
Steve & Tracy.